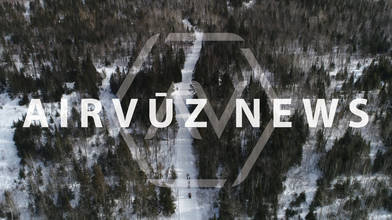 AV News: 2017 Beargrease Sled Dog Marathon
almost 7 years ago
1.3k VŪZ
17

10
Report
Dog sled races look great from the ground, but here at AirVūz we believe they're even more appealing from the air. Our Tyler Mason brings us coverage of one eye-catching event.

For the second year in a row, AirVūz News is here at the John Beargrease Sled Dog Marathon in Two Harbors, Minnesota, providing aerial coverage of the event. Even the veteran mushers in the race agree the course looks great from above.

Mushers from all around the country come to compete in the John Beargrease Sled Dog Marathon, which covers plenty of terrain in northeastern Minnesota. One of the race's big draws for competitors is a chance to qualify for the Iditarod in Alaska. The marathon portion of the Beargrease race takes teams nearly two days to complete. Mushers at this year's event said weather conditions were perfect for some faster times.

While there were plenty of familiar faces at this year's race, there were also some newcomers. One of those was Ryan Redington, whose grandfather founded the famous Iditarod sled dog race in Alaska. Redington took second place in his Beargrease debut, finishing behind Ryan Anderson. Anderson won the Beargrease marathon for the third time. He also won the event in 2015 and 2011.

Rookies like Redington were running the course for the first time, but veteran mushers like Colleen Wallin know the Beargrease trail inside and out. Wallin has run the race more than 15 times, including this year's event. But seeing the familiar paths from the unfamiliar vantage point of a drone gave everything a whole new perspective for Wallin.

Follow AirVūz News for all the latest updates in the drone community!