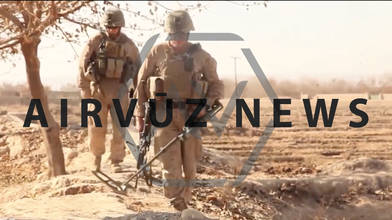 AV News: Bomb-Detecting Drones
about 6 years ago
784 VŪZ
12

3
Report
There are many ways drones are doing good things in the world. One new use that could be a reality in the near future is bomb-detecting drones
Technology developed at the University of Wisconsin-Madison may soon allow for drones to detect explosives and landmines. Several drones would work in tandem to relay signs of potential explosives hidden underground
The key piece of technology in this system is a drone that spreads neutrons on a target area. Those neutrons are then detected by sensor drones, which detect gamma rays.
By using the drones, military personnel can now be alerted to explosives in the area such as roadside bombs. This technology also has the potential to be far less expensive – and much safer – than the military's current bomb detection methods.
The actual usage of these drones by the military could still be a ways off. There are some concerns about the radiation levels, meaning the technology will have to demonstrate that those levels will be minimal.
Though the technology remains a work in progress, it's just one more example of the potential that drones can have a positive impact in the world.