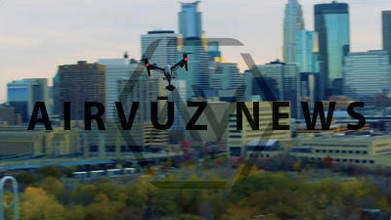 AV News: DJI Issues Safety Notice
Published 11/09/2018 09:33

If you fly the DJI Matrice 200 or the Inspire 2, you're going to want to listen to this AirVūz News story. Recent reports of drones falling out of the sky have led DJI to release a consumer warning advising opperators to hold off on non-essential missions until a battery firmware update is complete. Watch the full story for more information.
almost 3 years ago
460 VŪZ
15

5
Report
DJI has been in the news as of late, but probably not in the way they were hoping for. While in the midst of promoting their new Mavic 2 Enterprise and Black Friday deals, the drone manufacturer is advising customers to "fly with caution" when operating the Matrice and Inspire 2. The company's statement was released shortly after the United Kingdom's Civil Aviation Authority put out a Safety Notice, notifying pilots that incidents had been reported of drones dropping out of the sky. Although a small number, the incidents were serious enough that aviation regulators asked pilots to limit the number of flights, avoid flying over people, and only operate the UAVs if pilots were "reasonably satisfied that the flight can be safely made." The Safety Notice - which was recently updated after officials spoke with DJI - says operators experienced complete battery loss, even when the batteries were sufficiently charged. Batteries affected with the TB55 – used with the Matrice 200 professional series, and the TB50 that power both the Matrice 200 series and the Inspire 2. Both DJI and the CAA have asked operators to land with at least 3.7V or approximately 30% battery. They also recommend that pilots wait until DJI releases a firmware updated for any non-essential flights. The update is scheduled to come out mid-November and hopes to improve flight safety. Click on the links below for the full statements from the CAA and DJI. Updates about drones Safety Notice DJI advises customers to fly with caution when using TB50 and TB55 batteries in drones