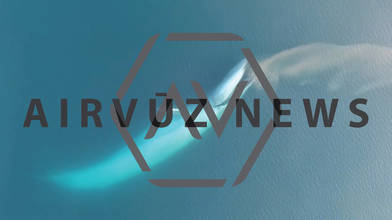 AV News: Drone Captures Blue Whales Feeding
Published 05/16/2017 10:02

In this AirVuz News story, Kendall Mark catches up with a drone pilot who has a great aerial video and a whale of a story to go with it. Todd Chandler used a drone to capture some stunning footage of a blue whale enjoying a very hefty meal of plankton in the waters off the coast of Australia. Researchers say that this footage is helpful in advancing understanding of the feeding patterns of these gigantic sea mammals. Drones make this sort of footage possible for the first time.
over 6 years ago
80.1k VŪZ
44

19
Report
At AirVuz, we've brought you stories of several 'drone firsts'. This next one is huge- like 200 tons huge.

That's drone video- capturing a blue whale feeding. We caught up with Todd Chandler, who shot the amazing footage. While the video is cool- learning about the world's largest animal is the main goal. Researchers say among other things, they're finding out why- and when- they feed. They say since it takes so much energy for the 400 thousand pound animals to move, the whales make the decision to feed on a larger patch of krill- and avoid smaller ones.

And another area- studying the blue whale's sheer size. The whales being studied are in the Southern Ocean off New Zealand- but the research is U-S based. Chandler and the team work with the Marine Mammal Institute at Oregon State. He got his start flying drones for a port feasibility study.

The Institute uses Phantom 3 and 4 drones. Chandler says he sees drones as an essential part of their future research. Why is learning about the Blue Whale so important? National Geographic says heavy hunting until the 19-60s pushed them to the brink of extinction. Half a century later, their recovery has been slow.

The chance of more blue whale footage is pretty good... Drone technology continues to evolve- and the whales can live to about 90 years old.

Follow AirVūz News for profiles, in-depth coverage, and updates in the drone community!