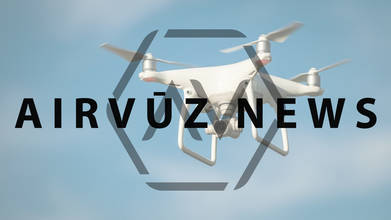 AV News: Drone Registration Ruled Unlawful By Federal Appeals Court
over 4 years ago
1.5k VŪZ
15

9
Report
Attorney and drone enthusiast John Taylor just wrote a page in the drone history books with his stunning victory over the FAA and the Department of Justice.

Taylor challenged the legality of requiring hobbyist to register their drones. The statute both he and the Court of Appeals for the District of Columbia referred to in their decision is Section 336 of the FAA Modernization and Reform Act of 2012.

It prohibits the FAA from enacting any rule or regulations regarding model aircraft flown by hobbyists for recreational purposes. Taylor argued the the Registration Rule, put in place December of 2015, violates the Statute. The Court agreed.

This may not be the end of the story, the FAA could appeal this decision to the Supreme Court. What does this mean for drone users? Only time will tell. For now, current rules are still in place - we will have more coverage on this turn of events in the coming weeks. As always, we encourage everyone to fly safely.

Follow AirVūz News for profiles, in-depth coverage, and updates in the drone community!