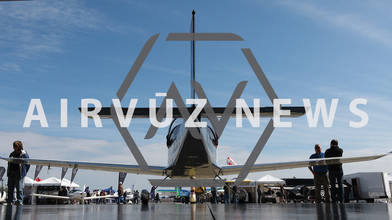 AV News: Sebring U.S. Sport Aviation Expo
over 4 years ago
1.2k VŪZ
18

6
Report
Description: The 13th Annual event was 4 days of showcase flights, classes, guest speakers, youth programs, and, our personal favorite, drones.
Although flying machines of all sizes were on display, the Sebring US Sport Aviation Expo's main focus is on light-sport aircraft.
Also known as LSA, light-sport aircraft have different requirements and standards than, say a commercial airplane you'd take to Hawaii.
For example, aircraft can have a max of 2 seats and 1 engine, have fixed landing gear, and LSA have a much lower maximum weight than other aircraft.
Not all light sport aircraft are planes, in the traditional sense of the word. Rotorcraft, powered parachutes (aka blimps and hot air balloons), and many other flying contraptions fall under the LSA umbrella.
The sport pilots license is also less rigorous than a private pilots license – requiring less flying time and no FAA mandated medical authorization, that is unless the pilot has been denied previously.
This sports license sounding familiar? That's because until the F333 Exemption, getting a Sport Pilots License was the only way to commercially fly your drone.
Last year was the first time the Expo included UAV's in its program. One attendee said he noticed there weren't as many "young people" at the Expo this year; that was until he wandered over to the Drone Zone and "found them all."
The Drone Zone was added to the event this year. The "zone" consisted of FPV vendors and housed a MultiGP race where Cain "Mad-Air" Madere flew off with the $10,000 grand prize.
Organizers referred to this year's Expo a "Whopping Success." We look forward to seeing more and more drones included in future aviation expos.

Follow AirVūz News for all the latest updates in the drone community!