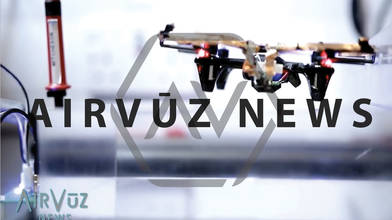 AV News: The Future of No-Battery Drones
about 7 years ago
581 VŪZ
11

6
Report
We've all been there—you're in the middle of an important phone call and your battery dies on your cell phone. More recently, you're mid-flight capturing the most incredible 4k footage but your controller tells you to land as soon as possible because of your low battery. Thanks to a London-based researcher, those days may soon be behind us.
Electrical engineering researcher Dr. Samer Aldhaher recently posted a video demonstrating what could be the future of drone technology. The small drone you're seeing has one distinguishing feature – it's not carrying a battery.

Powering drones require a charging system that can track and target them from further away.
Long-range wireless power transmission is achieved by a few different technological approaches, including focused electromagnetic fields (such as microwaves) and lasers.

Global Energy Transmission is a company that has been working on wireless drone power. This summer they showcased a one-hour continuous flight which they say was powered entirely wirelessly.

While it's already feasible to achieve long-term flight with large, winged drones powered by solar energy, one wonders if they could someday take over some functions from orbital satellites. One thing we do know, we are just scratching the surface and the future is exciting and limitless.

Follow AirVūz News for all the latest updates in the drone community!