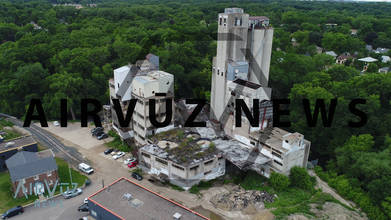 AV News: Trevor Bauer and Johnny FPV Fly Drones in Minnesota
almost 4 years ago
4.4k VŪZ
32

21
Report
Description: Baseball has always been known as America's favorite past time. The game, stadiums, and players are talked about all summer long by many of us, particularly players who participated in last year's World Series. Drone racing, while growing in popularity, remains very much a niche sport. AirVuz caught up with one of the top pitchers in baseball, who happens to have developed a passion for piloting FPV drones.

Trevor Bauer travels a lot for his job as a pitcher for the Cleveland Indians. When he's on the road, he often brings his racing drones.

Bauer flies FPV freestyle in cities across the country during the baseball season. Often, though, he flies by himself.
While in Chicago earlier this year, Bauer was able to connect with fellow FPV pilot Johnny Schaer, known in the drone community as Johnny FPV. The duo flew their FPV quadcopters together in Schaer's hometown before one of Bauer's games.
The duo got together again recently in Minneapolis before Bauer and the Indians played the Minnesota Twins. Bauer and Schaer flew at an abandoned building and were joined by local pilots Simon Cheng, known as MartyFlyzzz, and Megan Proulx, who goes by the call sign Drone Doll.
Bauer, an engineering major in college, is one of just a few pro athletes who have gotten into drone racing and first-person view drones. Schaer, meanwhile, played baseball through high school and hit 70 mph on the radar gun. But could he get a hit off Bauer?

Sports rivalries aside, Bauer and Schaer have bonded over their FPV hobby by flying together in different cities across the country.