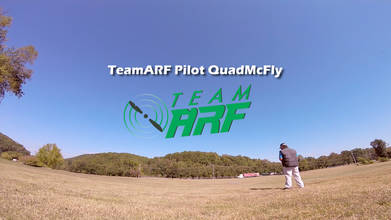 Achievement Unlocked!
almost 7 years ago
66 VŪZ
3

2
Report
Ok, ok! I got a bit carried away with this edit! Day 2 of flying an HD camera. Got too many packs in on my lunch break, and made the edit a bit too long. Tried a bit of color correction on this one too, not sure how I like it yet, but it's something different. The GoPro footage always feels to blue to me, so I tried to bring in a bit more red. Anyway, I'm really enjoying this HD camera! Probably too much! Still struggling with the tune a bit with the extra weight. Just not used to tuning with it! Making some progress though.


Specs:

QAV-R 5"
Tornado T2 2206 2300kv
Aikon SEFMv2 30A
DAL 5x4.5x3HBN
Quanum Q58-4 400mw VTX
Foxeer CP Antenna
Foxeer Arrow v1
Matek HubOSD
Turnigy Graphene 1300mah 4S 65C
Orange R720X S.bus w/ analog telemetry
Spektrum DX6
GoPro Sesson 5
Creative Dex Session mount and ESC covers.