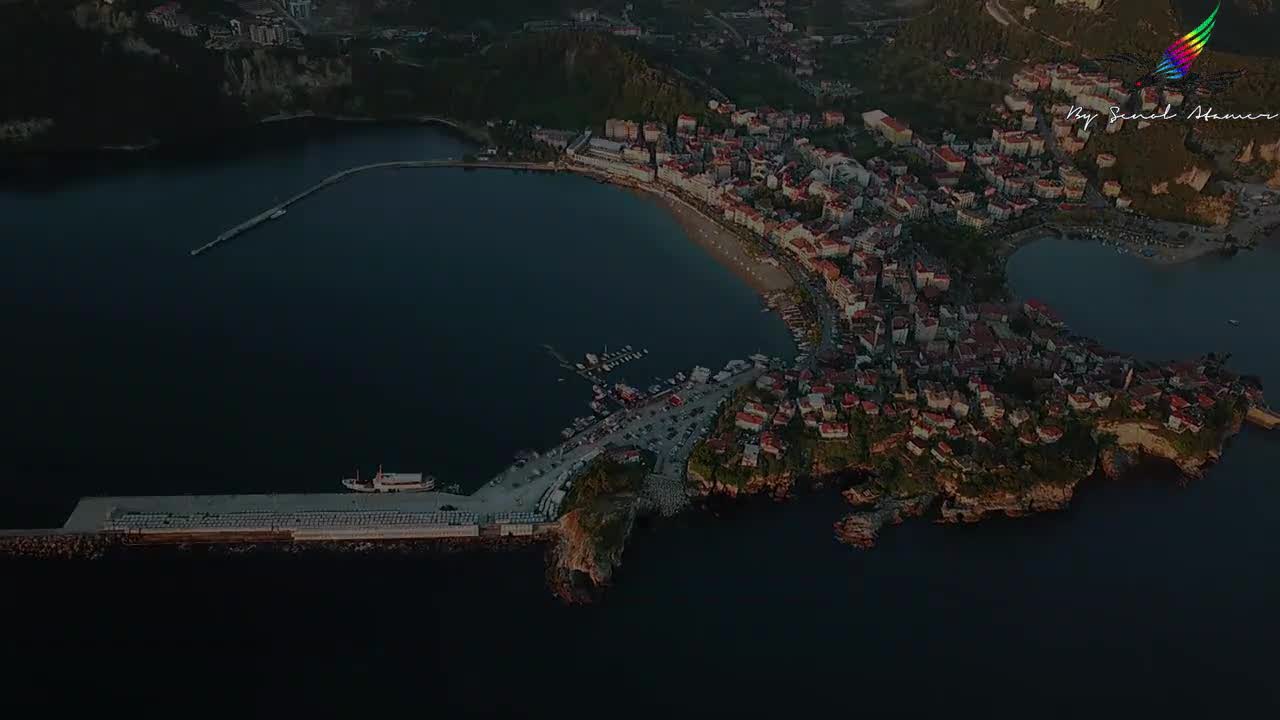 Interested In This Footage?
Amasra Sesamos Antique City Black Sea Region
over 2 years ago
190 VŪZ
6

8
Report
Amasra, in the middle of Black Sea, is laying the heaven which is waiting to be explored with its history and natural beauties. It captivates its visitors with its sapphire blue water and work of arts left from glorious civilizations. At the same time it's the city of museums, art, architecture and restaurants of most beautiful fish and salad. This small town is an archeological open museum where the past and the future combine. Its worldwide fame that it gained with it's exotically view isn't enough to tell the place. In Amasra, it is necessary to get lost in its labyrinths to understand its unknown face without being deceived by its glittering lights. It is unknown how much the God worked to make up this city. The only thing known is that Plinius called Amasra 'Elegant and Beautiful', Genoese called 'Flowered Castle', Diojen who said 'Stand out of my light." called Amasra 'A Balance' and Turkish Art Music veteran Zeki Müren called 'Small Capri'. In 1460, at the time of conquest, Mehmet The Conqueror affected from the view so much and couldn't hide his wonder and said 'Master Master, are these the eyes of the world?' Poet Tahir Karaoğuz said in his poem that; If the universe resembled to Amasra in the first instance Even the dispensation of providence would be changed. Adam, who was banished because of a fruit, Would find Eve here, not at the bottom of Yardarm. Seven Hill that make Amasra exotic is heavenly like forest cover which is formed of one peninsula, two islands and two gulfs. Because of these qualities, it has started tourism in 1940 and has been the first tourism town of Turkey. The name of the city in archaic times was 'Seamos' which means sesame. The name of the woman leader (Amastris) who governed Amasra in the 3'rd century BC had been an inspiration to Ottomans and ever after the city called 'Amasra'. The first owners of old city were amazons. After Amazons, Phoenicians, Ionians, Carrions, Aka peoples, Persians following Amastris Period, Pontus People, Romans, Byzantines, Genoese and Ottomans lived in Amasra. Amasra take people from present day and bring to mysterious past with its castle, Kuşkayası Street Monument. It gives an irreplaceable feeling by leaving us alone in the depths of past. It meets us with Apollo, Artemis, Hermes, Amastris, by making us feel the thousands years before. The legendary city has inimitable panorama with blue bays and green hills which are attesters of history. A look from windows and balconies to the nature and sea gives the feeling of mystery. In Amasra you can see narrow streets of Genoa, islands filled with sea gulls, colorful oleanders, sesames, many tones of green, turquoise colures of sunset, sea sparkles in night of moonlight. If you once go to Amasra and see the sun and the stars, the description and meaning of sky, sun and stars will change and you will never see the brighter ones.