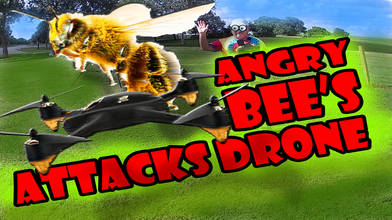 Angry Bees Attacking Drone
almost 5 years ago
54 VŪZ
2

2
Report
Swarms of angry bees are attacking my Hubsan X4 FPV drone.
Who knew bees hate drones! Every time I fly out to the field, my drone attracts with a new swarm of angry bees. The bees keep coming back for more. Chasing and following my drone all over the flying field. They have no interest in me, even when I fly in a few feet from my camera. Maybe it's the sound, or because it's black and yellow just like them.

Why is this happening? Has anyone else experienced anything like this?