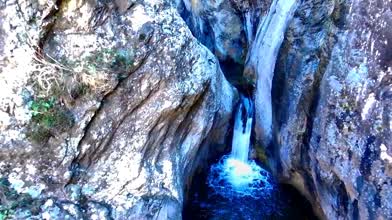 Bebop 2 rivière La Lliterà Taurinya France (66)
over 4 years ago
94 VŪZ
3

0
Report
Description: Translation google translation

Walk along a part of the Lliterà had to windward I did not take too much the drone

Source Ikipedia:
Born at an altitude of 2,500 meters on the costa de Sant Jaume (north face of the Barbet ridge), the river flows northwards into a large circus for 2 km and then rushes into gorges towards The north-north-west. The valley, which is half the length of its length, widens once, narrows and widens again before reaching the valley of the river Tet in which the Llitera flows.

The watershed of the Llitera to the shrinkage mentioned above constitutes the French commune of Taurinya. Then the river enters the commune of Codalet at the level of the abbey of Saint-Michel de Cuxa which it water, then marks the limit between Codalet and Prades. It flows into the Tet at 340 m altitude after a 13.8 km course in the French department of Pyrénées-Orientales.