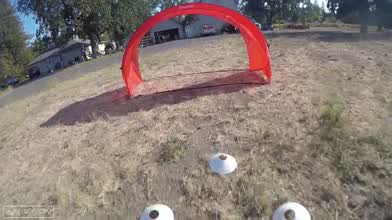 almost 5 years ago
76 VŪZ
4

1
Report
Description: Fun race day at Rancheo de Tony. This was the final race between myself and m0ke. Holy shit was it a race. I managed to pull ahead and crash through the final gate for the win. Huge props to @tone.fpv for hosting us and huge thanks to m0ke for donating a better trophy than the case of beer we had already drank....

Equipment:
Alien 5in
Cobra 2204 2300kv
Kiss FC
Kiss 24a ESCs
HQ 5x4x3
Core PNP50
TBS Unify Pro
Tbs Triumph
X4r - sbus
HS1177
GoPro Hero 4 Silver
some random foam cam mount
Fatshark Dom v3
Laforge v2 running 1.7
Mad Mushroom + 8dbi Spironet Patch
A good fucking attitude!