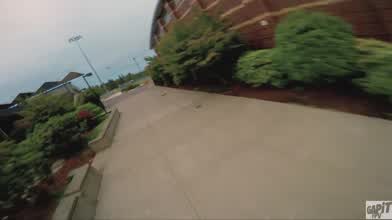 almost 5 years ago
295 VŪZ
7

5
Report
Description: I built up a new style of rig, new for me at least. I'd been essentially copy/pasting my tune from one of my old identical machines to another, so I haven't scratch tuned a rig in a couple months. And oh boy, was I missing out. Leaves a trail of grease everywhere it goes.

Tune slow, adjust one variable at a time, be methodical and don't over think it.

I'm on insta now: https://www.instagram.com/gapit_fpv/

--Freestyle Rig (for now)--
Xhover Element 5"
KISSfc (27g)
KISS 24's
Lumi 2206 2350
HQ 5040 tri
prOSD
hs1177 (2.1 @ 25* tilt)
Et200
x4r sbus
Taranis
Gopro 4 black
Various old 1300mAh 4s *cough* looking for a sponsor *cough*

**Also, there's a mini-quad(rangle) pun in here somewhere that I'm leaving on the table, thought y'all should know that I know.