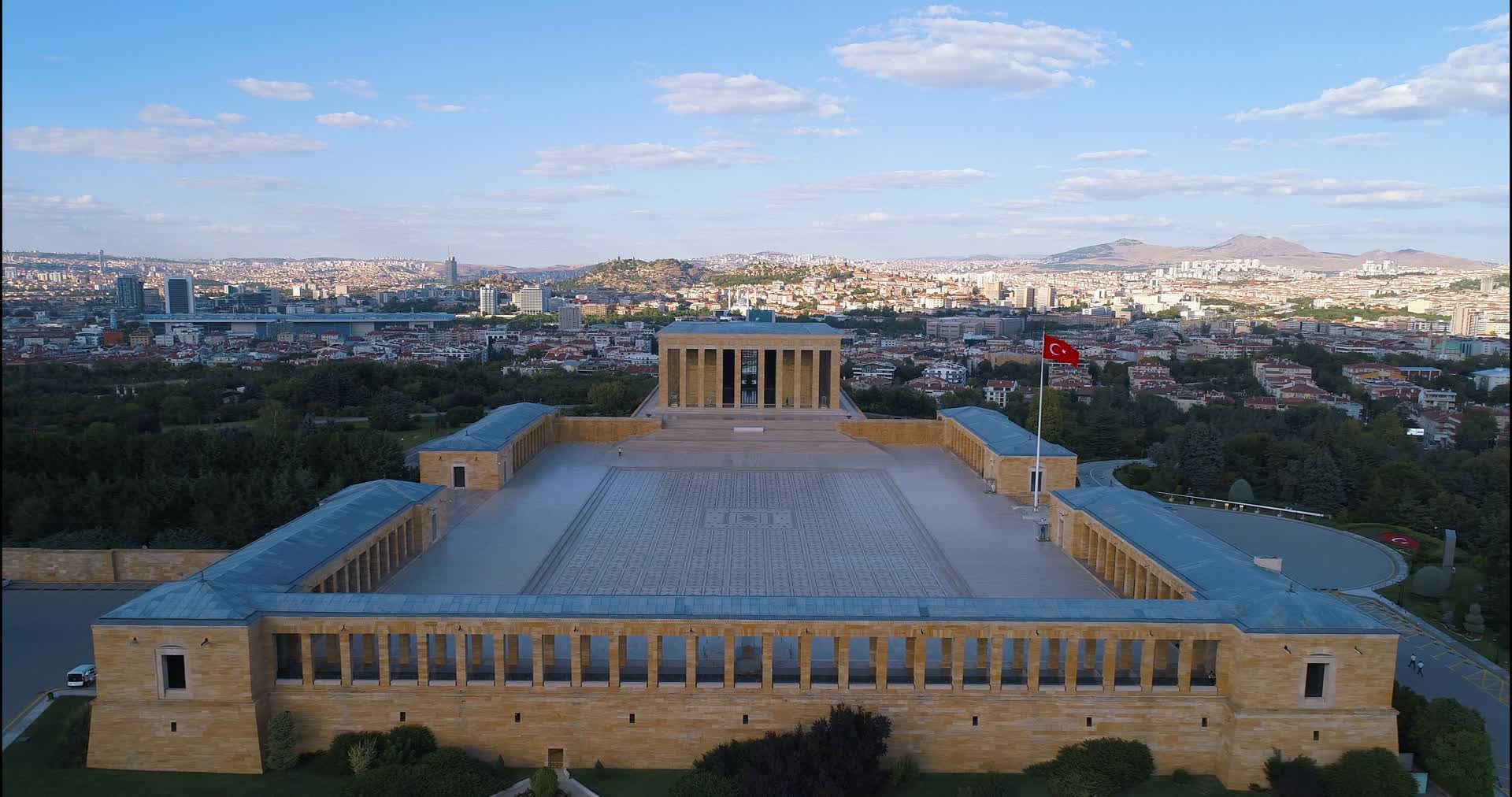 May 19 - Birthday of ATATÜRK (Father of TURKS) - 4K
AIRVŪZ STAFF NOTE :
Top contributor jesus_tr created this stunning drone video of one of Turkey's great 20th century landmarks: the Anıtkabir, the mausoleum of Mustafa Kemal Atatürk, the founder of modern Turkey. Completed in 1953, it's located in the capital city of Ankara. Atatürk was the Ottoman Empire's greatest military commander in World War I, and went on to lead the Turkish National Movement in the civil war which erupted afterwards. He became the first President when the Republic was declared in 1923.
over 3 years ago
1.5k VŪZ
19

24
Report
One of the most known quote of ATATÜRK said ''Peace at home, peace in the world'' March 18 1917 - Gallipoli This year marks the 138th anniversary of the birth of a towering figure of the 20th Century and the Creator of Modern Turkey, Mustafa Kemal Ataturk. A great military hero at the Battle of Dardanelles in 1915 against the Allied Forces, the commander-in-chief at Kocatepe in 1922 war against the invading Greek Army , the President of the Republic of Turkey in Ankara in 1923, a world leader honoured at his death in İstanbul in 1938. (1). The first president of the Republic of Turkey was born in 1881 in Selanik when it was a part of the Otoman empire and was given the name Mustafa. One of his teachers added ''Kemal'' to his name in recognition of his intellience while attending a military school, and in 1934, was given the name of ATATURK – the father of Turks- as his last name when Turks were mandated to take last name. As President for 15 years, until his death in 1938, Mustafa Kemal Atatürk introduced a broad range of sweeping reforms – in the political, social, legal, ecomomic, and cultures areas – virtually unparalleled in any country. The world honored his memory as a formost peacemaker who upheld the principles of humanism and the vision of a united humanity. A White House statement, issued on the occasion of ''The Atatürk Centennial'' in 1981, paid homage to him as a ''great national leader in times of war and peace.'' In 1933, he told his admirers; ''I look to the world with an open heart full of pure feelings and friendship.'' Opinions by World Leaders, including Franklin Roosevelt and John F. Kennedy, are given below: This exhibition at the Hunterdon Public Library is intended to share Atatürk's vision and the respect that he held towards the Americans, which he expresed in a letter that he sent to the U Senate in 1923. Mustafa Kemal took time to respond to a letter that a 10 year old American student wrote to him during the war time, given below. More books have been witten about Atatürk than any other world leader, some of which are shown in this exhibition and also listed in the Bibliography.