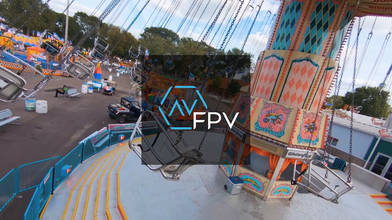 PILOTS TO WATCH - 09/013/19
about 4 years ago
786 VŪZ
29

11
Report
Click Here to watch this week's entire collection.
We can we say? Our FPV community continues to amaze us with talent, creativity and jaw dropping locations! Whether it is in the middle of a jungle or middle of a State Fair, these pilots' flights are 🌟 impressive🌟.
So who'd we pick this week? We started with a couple pilots we know quite well: Johnny FPV and nurkfpv. We're also happy to see KoryFPV, teammistral, and InspireFPV back as they showed off some unreal chase flights! Oh, and as for UNREAL, you must check out the new videos from Lervik FPV and PimpmyKwad, both who showed why Norway is the perfect place for some FPV flyin'. Also this week, fly through a sick motorcycle garage with mango_FPV, around some classic Volkswagons thanks to Phiqtional FPV, and end it with a bang as our old friend controlflow to get up close and personal with some fireworks!
It's definitely not a week to miss. Check out all of these excellent pilots' flights and show your support with Comments, Likes and Follows! And when you're done, check out more sweet footy in our FPV Freestyle Collections!