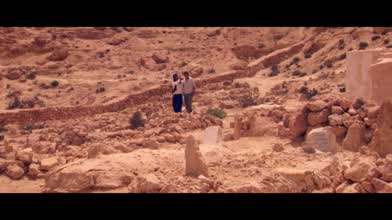 Ruined village of Chenini, Spa & Thalassotherapy in Djerba
over 5 years ago
223 VŪZ
7

5
Report
In this episode: climb to the ancient troglodyte berber village of Chenini (11th century), a fortified ksar (granary) near Tataouine (in Star Wars, many scenes were filmed in the area and one of the moons of Tatooine is named Chenini).

Then discover "Masjid of the Seven Sleepers": according to legend, they did not stop growing during their 308-years sleep and became giants; their graves measure 5 meters long.

In Djerba, it's now time to relax! Since 2004, Tunisia is the second destination in the world for spa and thalassotherapy, with high professional skills.

At Houmt El Souk, main town of the island of Djerba, YouTubers are shopping at local fish market to have a delicious meal by the sea.

It's now time for them to share their best memories and say goodbye in front of the Mediterranean sea.