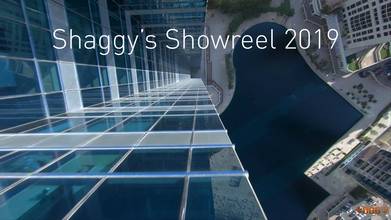 Interested In This Footage?
Shaggy's Showreel 2019
AIRVŪZ STAFF NOTE :
The very versatile ShaggyFPV seems to do it all...from professional racing with the Drone Racing League to putting his skills to the test with fellow pilots Jedey_FPV and ThomasFPV as part of the Dutch Drone Gods. Check out this incredible reel showcasing their exciting commercial work, and it certainly makes the case for FPV playing an increasingly spectacular role in commercial cinematography in the future. Case closed...this pilot's got a lockdown on the FPV Pilots to Watch list in February 2020.
over 1 year ago
383 VŪZ
14

8
Report
Here's my FPV highlights from 2019! Super happy to have been filming for a bunch of cool brands in a lot of different countries. If you're interested in seeing more, check out www.dutchdronegods.com to view all my projects, the gear used and more showreels! Most of these shots are from the last quarter of 2019, when I quit my office job and started spending more time on shoots and got all my gear in order. I've also spent a lot of time building the Dutch Drone Gods together with Jedeye_FPV and ThomasFPV. Really proud of what we've set up, with a lot more cool stuff to come! Reelsteady GO was used to stabilize the footage. If you are thinking of getting it, make sure to use the coupon code 'SHAGGYFPV' or use the link below for $5 off http://www.reelsteady.com/shaggy Main setups for filming: Avantquad Soko 5" / Shendrones Ichabod Jr (5") Dinogy Platinum 1300/1600 6s 130C Foxeer Predator v3 (https://goo.gl/W3Nmki) ImmersionRC Tramp HV (https://goo.gl/Wr6qN5) Azure JohnnyFPV Props (http://tiny.cc/pil5az) Hobbywing Xrotor 2306 race pro 1600kv Crossfire nano rx (http://tiny.cc/bkbj9y) HobbyWing XRotor Micro 4-in-1 60A (https://bit.ly/2qOhAi9) Hobbywing F4 G3 FC GoPro Hero 6 Shendrones Squirt V2 Foxeer Falkor Micro (http://tiny.cc/FalkorMicroQE) ImmersionRC Tramp HV (https://goo.gl/Wr6qN5) Trimmed Azure SFP Props (http://tiny.cc/AzureSFPQE) Hobbywing Xrotor 1408 3250kv Crossfire nano rx (http://tiny.cc/bkbj9y) HobbyWing Xrotor 20x20 4-in-1 40A (http://tiny.cc/HW2020QE) GoPro Hero 6 Video: Fatshark HDO with IRC Rapidfire Foxeer Echo Patch Foxeer Lollipop Omni Taranis X9D Plus Crossfire TX with diamond antenna