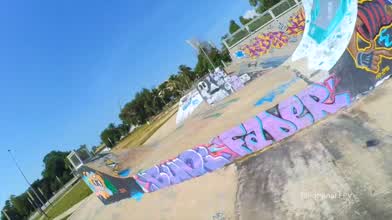 Skatepark FPVun - Phiqtional FPV
about 5 years ago
101 VŪZ
10

11
Report
My first Airvuz upload! Wooh!

Getting back into the groove of things after the fasting month. Practicing new tricks, combinations and flow. Really trying to get that inverted yaw spin nice and flat.

Updated to the latest betaflight and BlHeli so the tune is a little rough. Of course some further tuning is required.

Apologies for the slightly shaky video. Really need to get a proper mount for my Xiaomi Yi. Anyone got a 3D printer I could borrow? :-D

Please enjoy, like and subscribe.

SETUP:

QAV-R 5"
Cobra 2300kv
20A littlebees
SP Racing FC
Matek PDB
D4RII
Taranis
HQ 5x4x4

FPV:
Foxeer HS1177
TS5823 200mw
Xiaomi-Yi


Thanks for watching!

Please like and share.

Much love. Peace be upon you.

#FPV #PhiqtionalRollerCoasterRide

Music:
'California Dreaming'
Arman Cekin feat. Paul Rey

NOT FOR PROMOTIONAL PURPOSES.