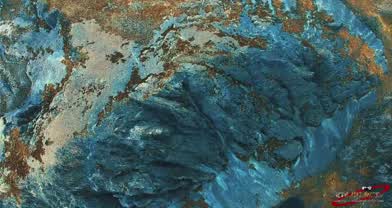 THE MASSIF OF DIABLOSCOCHA: MEPHISTOPHELES OF CAJAS PLATEAU
almost 4 years ago
206 VŪZ
8

6
Report
Description: After 8 hours of intense trekking, Quilico reached the summit of Diabloscocha Peak, an edge located at the salient end of the highest elevation of Northwest Cajas Plateau. With 4514 MASL, and due to its location, Diabloscocha becomes a strategic point of observation to the western flanks of the ecuadorian Andes. From here you can see elevations such as Chimborazo, Altar Volcano or cities like Guayaquil and Naranjal and over the horizon, the vast Pacific Ocean. It is a challenge to reach this place that requires physical preparation and nerves of steel to withstand the vertigo generated by the vertical falls that form its peaks. Of rocks formed by processes of Frost weathering, Diabloscocha is a massif that generates impression by its geographical location, with walls where echoes of the sounds can be listened from every angle and the peaks of its summit appear like horns of the same devil. A definite place to return and explore.

Music: Gryphonheart by Jo Blankenburg

Video: DJI Phantom 3 Pro. Origin: 4096x2160p 24fps. Output: 4096x2160p 24fps.