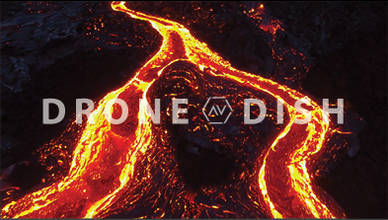 The Drone Dish: haussmannvisuals
Updated 12/06/2019 07:17

In this segment of the Drone Dish, host Tyler Mason chats with top drone pilot Daniel Haussmann, aka Haussmannvisuals. Hailing from Germany, Daniel has traveled the world, from the Faroe Islands to Italy to southern China, to make amazing cinematic drone videos from some of the most fascinating places on earth. His video "Hong Kong- Reach the Sky" has been nominated as a Finalist for the Second Annual Drone Video Awards in the Cities category. Watch the segment find out what it's like to fly over the volcanoes of Sicily!
about 3 years ago
479 VŪZ
19

6
Report
On this segment of The Drone Dish, Tyler talks with Daniel Haussmann, a drone pilot from Germany who is a lava addict! Daniel started his career working with film as a landscape photographer/cinematographer. He picked up a DJI Phantom 2 in 2014 after seeing others working with them and hasn't stopped flying since. His career has taken him to exotic locations like Iceland, the Faroe Islands of Norway, and Hawaii. Daniel has shot in Hong Kong and many German cities, but the exotic North has been his favorite. He says that Iceland offers pilots a chance to escape and film nature in a way you can't in so many places in the world. The blend of colors, natural textures, and more is exactly what cinematographers dream of. The same can be said for the Faroe Islands, he said. A self-described lava addict, his trip to Hawaii to film the active volcanoes was one of his most memorable. The trip took plenty of time to plan since most of the volcanoes are in National Parks which are no-fly zones. However, one volcano had flown into a residential area so Daniel and his colleagues applied for a permit to film and had the opportunity of a lifetime. He says there were many precautions taken like watching for helicopters and landing every 10 minutes to collect his footage in case he lost his drone. Here more about Daniel's favorite shoots by watching the video! Follow Daniel on his Haussmannvisuals AirVūz Profile to see more of his remarkable work! For business inquiries, check out his website, haussmann-visuals.de And to see more videos from the world's best drone pilots, click HERE!