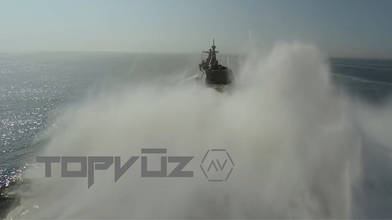 TopVūz: January 20th
about 4 years ago
20.6k VŪZ
28

5
Report
Description: This weeks AirVūz user upload TopVūz are:

Dobrogea - FlightPro
In this cinematic aerial tour, you'll fly over fields of windmills, historic castles and some of the earth's most stunning landscapes. It is tough to simply call it a "drone video" when it is such a marvelous production.

Beauty of Kyushu -Flight across southern Japan - SuperIdol
Fly across southern Japan and view some of the well known scenery in Kyushu. Aerial views of Mt. Aso, Sakurajima and Kinko Bay are quite breathtaking!

This Is Norway - PilotViking
Breathtaking aerial video of the beautiful country of Norway. From water, to land to cliffs and event some extreme wingsuit flying, this 2016 epic recap drone video is a must watch!

Aruba - iDroneU
Mezmorizing views from above brought to you from a work adventure. The crystal clear water, mountains and the fact that it's in the Caribbean, Aruba is definitely a place to put on your "To Visit" list.

Drone Racing Showreel - SkyPros
What happens when you combine drone racing and a showreel? That's right, this one of a kind aerial flight tour in Germany! Featuring five different FPV racers, zip through the Mediterranean Sea, Hamburg Germany, a few racetracks, the forest and just to keep us on our toes, the South coast of Norway is added to the mix.

Congratulations, everyone! Make sure to check out the featured full length drone videos! So thrilled to feature such beautiful, unique and a wide variety of talent. Keep it all coming!

How do you get your chance to be featured? If you've uploaded a video to AirVūz.com then you already have! If you haven't... well, upload your best work and we will find it!

See next week's TopVūz here on AirVūz.com

Interested in winning $500?! Watch The latest YourVūz Episode "2nd Best" (Next episode "Fire and Ice" will post February 8th!) When you do, you'll get the next show topic. Then upload your video by the given date! Make sure to use the keywords "YourVuz" and the keyword hosts Rusty and Allie mention at the end of the show. Happy flying!