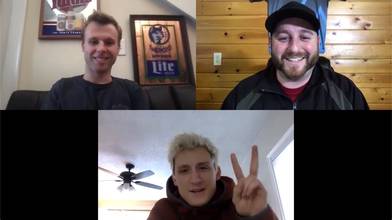 Twin Cities 2020 - The Interview
3 months ago
121 VŪZ
19

10
Report
Description:
Over the course of 2020, producer and drone pilot Jay Christensen captured nearly every major moment in the Twin Cities. From the empty streets due to the Covid-19 lockdown to the packed streets of the social injustice protests and riots, Jay has it all. And all from the sky. His Twin Cities 2020 recap video is truly incredible.
Teaming up on this project with local Twin-Cities based band Yam Haus, this project has been shared hundreds of thousands of times across social media, and has been a focal point on local news.
AirVuz News and After Hours host Jacob Blaeser caught up with Jay and Lars Pruitt (lead singer of Yam Haus), to discuss what all went into this project, and why it meant so much to them to make sure they did it the right way.
Thanks again to Jay and Lars, and make sure to click the links below to watch the video, as well as download this amazing rendition of Auld Lang Syne by YamHaus.