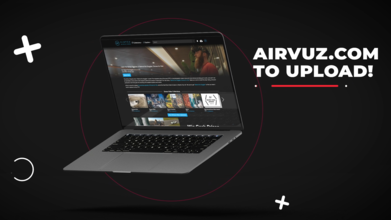 Upload To Win! It's That Easy!
8 months ago
2.9k VŪZ
18

5
Report
AirVuz loves to celebrate amazing drone videos…with cash!
AirVuz Drone Video Contests are the easiest way to win cash as a drone pilot! Simply upload your cinematic drone videos and we'll do the rest.All new videos shared each week are eligible for consideration in our ongoing Drone Video of the Week contest (i.e. don't worry about a deadline. It's a rolling contest throughout the year and everything gets considered for either the current week or the very next. Easy, right?). We pick the Top 5 from the given week and then select a weekly winner who will receive a cool $250 USD via PayPal.Then, all of the month's Drone Video of the Week winners become nominees for the Drone Video of the Month contest; the winner receives a $500 USD prize (also via PayPal), meaning that lucky drone pilot will win $750 USD in that month!The Drone Video of the Month winners also gain automatic nominations for the AirVuz Drone Video of the Year contests too, and those exciting prize packages vary from year to year from incredible drones, to cash, or both!The bottom line? Entering to win cash is easy…just upload your cinematic drone content! AirVuz will do the rest!
(Love your drone footage but not ready to be included in the contest? You can easily opt-out on the upload page or check in with us at support@airvuz.com).
…and this isn't the only way AirVuz celebrates the best cinematic drone videos! We love to feature your videos in our exclusive curated collections, on our social media channels, and of course on DroneTV, too! Your content gets incredible exposure when you share it with our community! Get discovered on AirVuz!