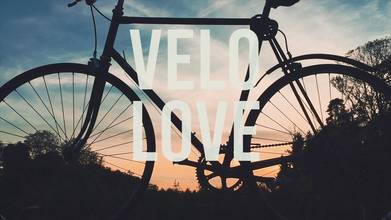 VELOˡᵒᵛᵉ - Can a drone fit this gap?
over 6 years ago
1.9k VŪZ
19

18
Report
After a day of work I went to one of the only places nearby only to find a friend having a beer and testing his newly bought DJI Mavic. I just couldn't resist to try to hit the bike's gap(if you know how this part of the bike is called, let me know in the comments) with this beautiful sun in the background!
Sidenote: "Velo" is used in switzerland to say bike.

Youtube: https://goo.gl/cZLdLQ

***About the location:***
The Viererfeld lies in the north of the city Berne in the district of the Länggasse.
The area covers about 160'000m².
It was bought by the canton of Berne in 1964 which originally planned to build a university campus on it.
Soon after, they were offered to buy the old Tobler chocolate factory in the center of the Länggasse instead, where the university expanded to eventually.
In 2016 the Bernese voters decided to have a whole new district built on the area by the end of 2021.



***Music: Chicho Cortez - Zaatari***
Buy the album here:
http://bigwax.fr/en/mutant-ninja/amal
Itunes: http://itunes.apple.com/album/id10727...
AMAL (arabic word for HOPE) is a charity compilation.
All sales revenue will be donated to an association called "A Syrian Dream" (asyriandream.com), which goal is to provide an education and psycho-social support center for the most vulnerable Syrian children that live in Antakya/Hatay.