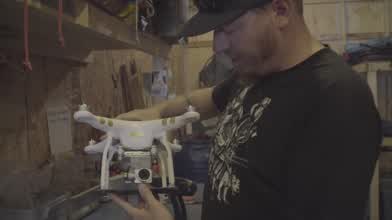 Virginia Falls in Nahanni National Park w modified DJI Phantom + Samsung 360
about 5 years ago
117 VŪZ
4

3
Report
*Spoiler alert - the 360 footage is being used in a feature film documentary so we can't show much of it yet... but it's coming!

Shot in June 2016
This was the first officially sanctioned drone flight over the Nahanni National Park's Virginia Falls in the history of the park!

In addition to the amazing 4k footage we gathered from above, this was the first time anybody ever hung a 360 camera from a drone over the park.

Thanks to Geoff Bowie and Elan Productions for inviting Aerials North on this amazing adventure, and Helios Design for supplying us with the Samsung 360.