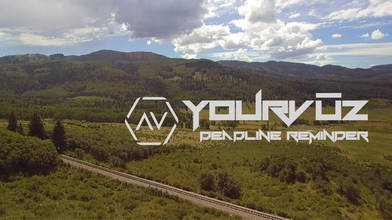 YourVūz: Favorite Places Deadline Reminder
about 6 years ago
916 VŪZ
26

9
Report
May we have your attention please!?! Don't forget... Our Favorite Places deadline is quickly approaching! Upload your aerial videos by September 24th! Why? Because we know you would love the chance to be featured and of course, a chance at the $500 prize! Important: Don't forget to add the keyword yourvuz so we can find your upload to give you that chance!

Featured users (and their favorite places) in this reminder are:
Volare Video, who showed us how one could easily call Tuscany, Italy a favorite place. Ben Freely took us on an aerial tour of Koh Rong Sanloem, Cambodia. Christian Cuvelier let us escape to beautiful Seychelles, and PIdRATE freely flowed on to what lovers do. What? No, not that! *gasp* Get your minds out of the gutters!

For entertainment and laughs and a worldwide variety of featured drone videos, check out the last YourVūz episode, Party! The winner? Australia Day 2017- Rottnest Island- Boat Party, uploaded by Sandrine Hecq. Yes, it is a happy song and a happy video. Check it out!
Did you miss the Top 5 videos uploaded last week? We hope not. To check out your new Friday Favorite, click on over to our latest TopVūz episode.
To see all of the best aerial footage on AirVūz, click here.
Follow us on Instagram
Need some AirVūz gear? We've got that too. Get it here!