What Is AirVūz?
AirVūz is the premiere online destination for all things drone videos. Launched in 2015, AirVūz combines user-generated media with original programming to bring the best aerial content to drone enthusiasts worldwide. We are #UnitedByDrone.
What Makes AirVūz Unique?
AirVūz is a more than aerial video and photo hosting site.
It is a human powered community designed for content discovery.
EVERY piece of content uploaded to airvuz.com is curated by a member of the site editing team.
By curating aerial content AirVūz ensures discovery of the best and intended media takes place within video collections, categories and the up-next queue.
AirVūz Rewards Its Aerial Content Creators
In addition to being committed to content discovery unavailable on universal video hosting sites, AirVūz rewards those who upload. Through a series contests each week, month, and year cash and prizes are awarded to drone pilots. Each week five videos are nominated by the staff at AirVūz for Drone Video of the Week. Once announced the public votes on what video wins cash, prizes, or other rewards.
The winners of Drone Video of the Week roll up and are eligible to win more cash or prizes and be named Drone Video of the Month. Each month other notable videos win recognition and prizes.
The year is capped off by the worlds largest drone video contest
THE DRONE VIDEO AWARDS
EVERY upload on airvuz.com is eligible for entry into the awards 13+ categories. The entire staff at AirVūz narrows down the nominees to five per category and then ALL content creators vote on the winners and the most prestigious award 'Drone Video of the Year' is awarded to one incredible video. The 2nd Annual Drone Video Awards will award over $10,000 USD in cash and prizes
UPLOAD TO WIN AND CLICK BELOW TO VIEW PREVIOUS CONTEST WINNERS
AirVūz is Headquartered in Minneapolis, MN
AirVūz LLC
10 South Fifth Street
Suite 888
Minneapolis, MN 55402
612-354-7092
AirVūz Leadership

Mike is an avid drone enthusiast and RC pilot who founded AirVūz in 2015. Prior to founding AirVūz, Mike was a Managing Director and co-founder of Mill City Capital L.P., a leading private equity firm based in Minneapolis. Mike remains an Investment Advisor with Mill City and continues to serve as a director on several Mill City portfolio companies. Prior to co-founding Mill City Capital, Mike was a Managing Director at Goldner Hawn Johnson & Morrison Incorporated, another leading Minneapolis-based private equity firm, where he worked for nearly 18 years. Mike began his professional career as an investment banking analyst at Piper Jaffray, Minneapolis, from 1990-1992. Throughout his career Mike has served as a director of approximately two-dozen private company boards as well as of several non-profit organizations in the Twin Cities. He holds a BA in Economics from Stanford University.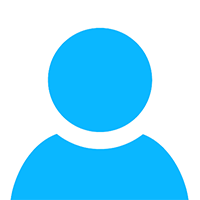 Marty
- Marty Euerle: Chief Technology Officer
Marty joined the AirVūz management team in late 2015 as the Chief Technology Officer. A highly experienced developer and technical manager, Marty has previously served as CTO of other startups in the Twin Cities such as NSPHire and ILT (Instant Loan Technologies). Prior to that Marty was a founder of the software-consulting firm OmniStation. Marty's 25+-year technical career has included consulting for BestBuy, PTC, Albertson's, Martin/Williams, Minnesota DHS, MECC and many others. He is also a long-time RC pilot and more recently a drone pilot as well. Marty has a BA in Computer Science from the University of Minnesota.

Megan joined AirVūz during the fall of 2016 as the Vice President of Marketing. Megan is a metric based omni-channel marketer with 10+ years experience leading marketing teams in various industries including retail, transportation, and hospitality with notable positions at The Tile Shop & Transport America. Megan is a graduate of the University of St. Benedict, serves as the Executive Vice President & CMO for the non-profit Minnesota Food Truck Association, and has a passion for fine art and design.

AirVūzJenny
- Jenny Mirković: Vice President of Community Management
Jenny was part of the original AirVūz management team and currently is responsible for the Site Editing, Social Media, and Community Relations functions within AirVūz. With a 20+year background in communications and management, her previous posts in corporate, start-up, non-profit, and education settings include management positions with Citibank, IP Commerce, Business Aviation, and Augustana University. Jenny holds a MA in Rhetorical Criticism and a BA in Organizational Communication from the University of South Dakota.

Kendall Mark
- Kendall Mark: Vice President of Original Programming and Exclusive Content
Kendall is an Anchor, Reporter, Producer and Host in the Twin Cities market. Since the launch of the website in 2015, she has been an Executive Producer for AirVūz Originals, anchored and reported for AirVūz News, hosted Behind the Goggles, and reported at numerous drone racing events. Kendall can also be seen hosting "Wild Vision" for the Minnesota Wild, reporting for the Big Ten Network, hosting for FOX Sports North, and heard on the Alive and Social Network where she hosts "The Sports Ticket." Kendall is a 2012 graduate from the University of Minnesota where she majored in Journalism and Political Science. She loves bringing people together through the art of storytelling, and has a passion for aerial photography, sports and the outdoors.
The People That Make AirVūz Epic