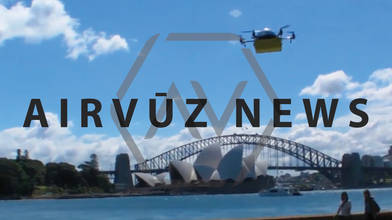 AV News: Developments in Canadian and Australian Drone Delivery
almost 5 years ago
409 VŪZ
4

0
Report
Description: The future of drone delivery is under development across the world, especially in Australia and Canada. The two countries are currently in various phases of testing. Australia is test flying drones with packages in a controlled environment while the Canadian Post does a bit more research before getting their mail off the ground. More exciting things to come in the near future! We can't wait for drones to be integrated into a new utility where they can improve on efficiency and cut down on delivery times. Follow AirVūz News for the latest updates in the drone community!
---------
Question- how do you get your mail? A delivery driver probably drives through your area, leaves it at your door, and continues to the next house.
In Australia and Canada, the face of mail and package delivery could soon involve drones...Both nations are looking into the technology.
Of the two countries, Australia looks to be furthest along. A story in the Sydney Morning Herald says the post office is actually test flying drones - in a very controlled environment. No actual deliveries yet.
But - if all goes well during testing this Summer - they hope to expand testing to actual customers! A spokesman for the mail service says they could expand to deliveries at 50 locations, twice a week, by the end of the year. Service - still on a testing basis - will be to people in rural areas.
In Canada - leaders at the Canadian Post say they're also looking at drones. Research is a bit behind Australia. The Canadians are doing what they call a 'paper exercise' - mostly research, and no actual flying.
But - they say they're looking at drones just like they checked out planes and trains, when those were new, game-changing technologies.
What about the U-S post office? In the summer of 2015, USPS put out bids for possible plans. One of those involved launching drones from a delivery truck. At AirVuz News, I'm Kendall Mark.