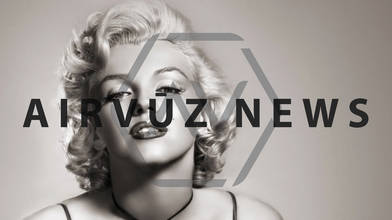 AV News: Drones throughout History
Published 06/07/2016 03:20

Do you ever wonder where drones came from? Did you know they actually came about over 150 years ago? Or that Marilyn Monroe was discovered while working on a drone manufacturing line? Learn a few new things about your favorite aerial cameras in this AirVūz News story!
over 5 years ago
1.1k VŪZ
12

3
Report
You love your drone. So do we. But do you know how they came about? We're taking a look at where they came from, how they've been used and explain why they're here to stay. It may come as no surprise that Unmanned Aerial Vehicles were first used by the military. The 1849 edition of the "Scientific American" describes how the Austrian Army was planning to use massive balloons to drop bombs over Venice, Italy. Other countries took the idea and flew with it. PBS.org says that during the Civil War, both sides of the military took to dropping bombs with balloons. During the Spanish-American War of 1898, the U.S took surveillance footage with cameras attached to kites. By World War I, aerial surveillance was used extensively around the world. According to NASA, automatic airplanes like the "Kettering Bug " were experimented with but never saw action. UAV's saw advancement between the two World Wars, with the first large scale production in full force by 1940. Since World War II, militarized drones have been commanding a large presence in our world. Although they are used in military strikes, most of the drones are used to collect aerial images of enemy forces. In the last 5 years, recreational and commercial drone usage has increased at an unprecedented rate. The Washington Examiner reported that there's been a 167% jump in drone sales in the last two years alone. Drones are being used by farmers to survey crops, filmmakers for aerial footage, for search and rescue missions, humanitarian relief, land surveying, wildlife tracking, delivery, and more. When it comes to drones, the future is being molded every day. Without drones, we may never have heard of Marilyn Monroe, who was "discovered" working in a UAV factory production line. What will the next discovery be? Where will drone technology lead us? No one can say for sure. One thing is abundantly clear, drones are changing the world and they are here to stay.