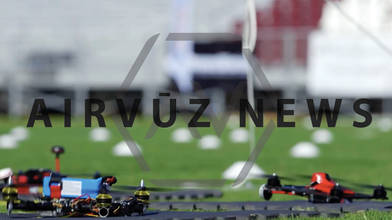 AV News: Preview to Drone Nationals
about 5 years ago
442 VŪZ
11

7
Report
Drone nationals is right around the corner! This year, you will be able to tune into all the action thanks to ESPN's live stream of the events! ESPN will be broadcasting from 12-5 ET on both Saturday and Sunday. You can also stay updated by using #DroneNationals.

-----
We're just a few days away from the second annual Drone Nationals. The top drone pilots from around the country will come together to show off their skills at Governors Island in NYC. This year's competition will make history with the first ever broadcast of drone racing on ESPN.
The US National Drone Racing Championship will take place from August 5th to August 7th. Over the course of the three days, pilots of all ages will compete in four different categories of non-stop action. Individual races, teams, wings, and freestyle competitions will all lead up to the big championship on Sunday.
And now, for the first time ever, you'll be able to catch all the action of Drone Nationals on ESPN.
With the help of AirVūz, ESPN will be broadcasting the events live from noon to five on both Saturday and Sunday on ESPN 3.
AirVuz will also be sending a team of pilots to drone nationals. These pilots include Ken Loo, Kolby Cartola, Frank Lee, Phil Freybott, and Kevin Dougherty. We hope all of their training and hard work will pay off.
You can stay updated on Drone Nationals by following AirVūz on Twitter and Instagram and you can find more using the hashtag #dronenationals.
We hope you're as excited as we are about seeing drone racing on live TV.

Follow AirVūz News for all the latest updates in the drone community!