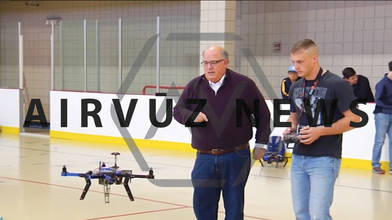 AV News: Teaching with Drones
over 5 years ago
597 VŪZ
7

2
Report
The FAA recently clarified some policies regarding drones in the classroom. Since UAV's can be useful for many different educational purposes, it's time there are some guidelines in place. Check out some of the new stipulations from your favorite federal agency!


------------
Drones can be a great tool for teaching and research, but there has been some confusion as to how they can be used in education. That's why the FAA recently clarified what needs to be done with drones that are flown for educational purposes.
The FAA released an interpretation earlier this month of Section 366 of the FAA Modernization and Reform Act of 2012. In the interpretation, the FAA said that unmanned aircraft systems may be used by hobbyists for educational purposes.
The FAA also clarified that the flights must not be commercial, meaning those flying the drones must not be compensated. The flights must be at accredited educational institution for science, technology or aviation curriculum.
Several other guidelines must be met when using drones for educational purposes. The drones must be under 55 pounds. They must also fly at least five miles from airports, unless prior authorization is given.
Faculty at institutions using drones may assist students, but the students must be the ones doing the majority of the flying. Since faculty are compensated for teaching courses, the FAA urges they refrain from intervening with the actual flying unless necessary.