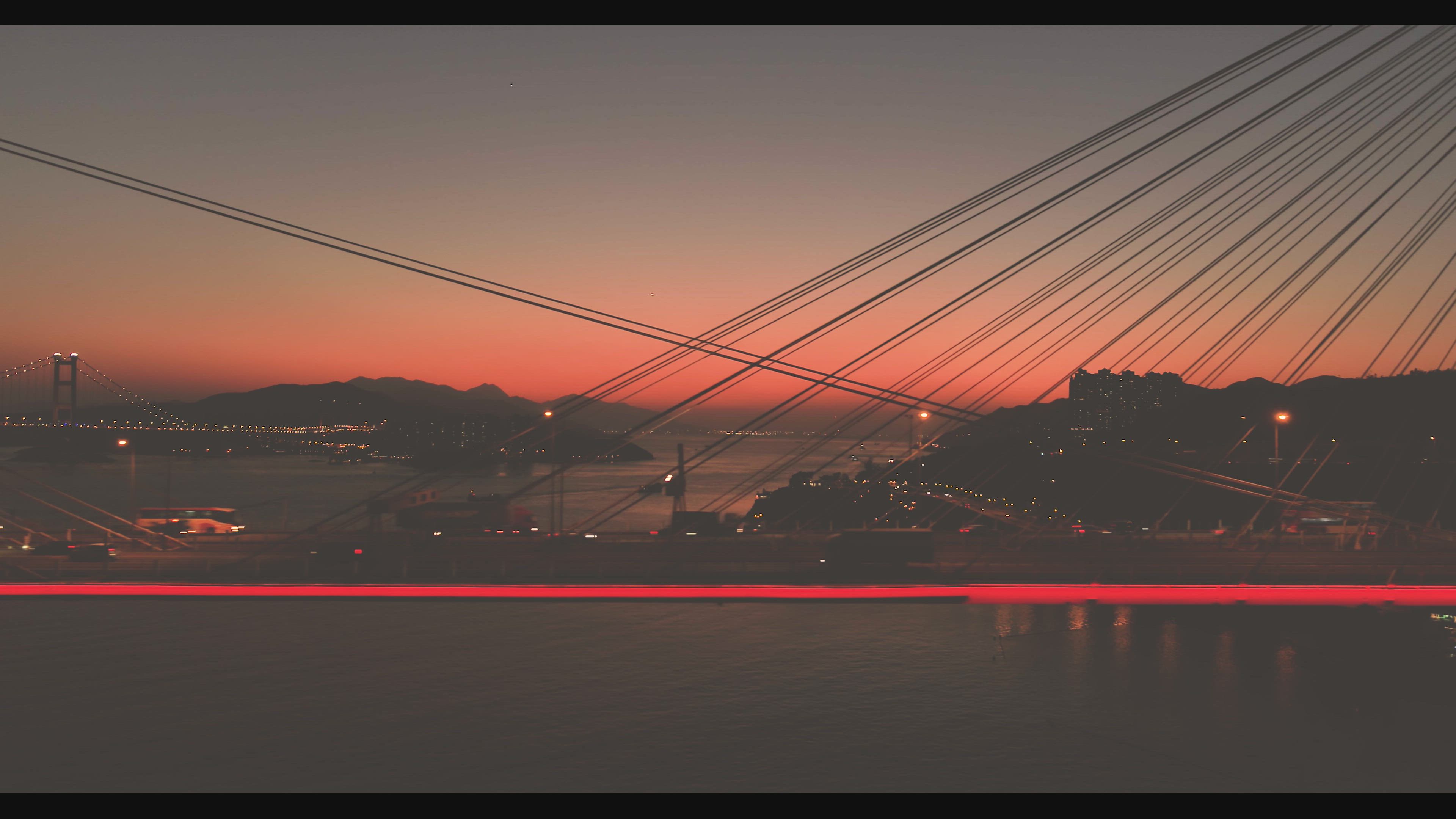 DJI Inspire 2 X7 - Hong Kong Ting Kau Bridge
AIRVŪZ STAFF NOTE :
Hong Kong's Ting Kau Bridge is one of the major components of the Lantau Link, a giant 1990's infrastructure project which was critical to the construction of the territory's new airport on Chek Lap Kok Island, well to the west of the center city. Opened in 1998, the world's first major four-span cable-stayed bridge crosses the Rambler Channel between Tsing Yi Island and the New Territories on the Chinese mainland. Seen in this excellent drone video, the bridge has a total length of just under 1.2k meters (just under 3.9k ft.).
over 2 years ago
780 VŪZ
12

13
Report
Ting Kau Bridge (汀九橋) 汀九橋位於香港新界青衣西北角,是世界首條三塔式斜拉索橋。大橋由德國 舒拉茲波格曼結構工程師設計。大橋之兩個主跨分別長448米及475米,連引道全長為1,875米。大橋屬於3號幹線,連接汀九和青衣。 Ting Kau Bridge is located at the northwest corner of Tsing Yi, New Territories, Hong Kong. It is the world's first three-tower cable-stayed bridge. The bridge was designed by the German Schulz Bogmann structural engineer. The two main spans of the bridge are 448 meters and 475 meters long, and the total length of the approach road is 1,875 meters. The bridge belongs to Route 3, connecting Ting Kau and Tsing Yi. Tsing Ma Bridge (青馬大橋) 青馬大橋是全球跨度最長的行車鐵路雙用懸索吊橋,以及全球第13長的懸索吊橋。大橋主跨長1377米,連引道全長為2160米。大橋屬於香港8號幹線青嶼幹線的一部份,跨越馬灣海峽,將青衣和馬灣連接起來。青馬大橋為香港道路重要的一部份,因為它連同汲水門大橋,共同擔當著連接大嶼山、赤鱲角香港國際機場與市區的唯一行車通道。 The Tsing Ma Bridge is the world's longest-span dual-purpose suspension bridge for traveling and railway, and the 13th longest suspension bridge in the world. The main span of the bridge is 1,377 meters, and the total length of the approach road is 2,160 meters. The bridge is part of the Hong Kong Route 8 Lantau Link, which crosses the Ma Wan Strait and connects Tsing Yi and Ma Wan. The Tsing Ma Bridge is an important part of Hong Kong's roads because it, together with the Kap Shui Mun Bridge, serves as the only road link between Lantau Island, Chek Lap Kok Hong Kong International Airport, and the urban area.