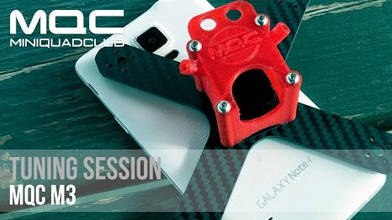 MQC M3: 130mm 3" Micro // Tuning Session
over 4 years ago
855 VŪZ
9

5
Report
Description: Still working on the PIDs on this little guy but it's getting really close. Sorry for the video quality. It was 20 degrees out so I was flying from inside. I need to get footage of it in a few smaller areas where it can truly excel once tuned completely - but for now it's doing a nice job eating up my yard. :)

Frame: MQC M3
Motors: Hovership 1306 4100kv
ESCs: Little Bees 20amp
Lipo: Bonda 850mah 3s


MQC M3: http://shop.miniquadclub.com

Music: NIN - Hyperpower!