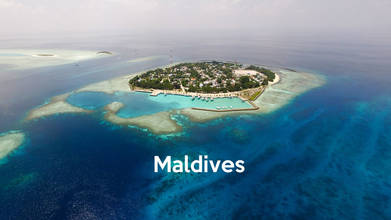 Maldives Rasdoo Epic Video
almost 6 years ago
2.7k VŪZ
39

33
Report
http://dronezurich.ch memories from a trip to the Maldives to Rasdhoo and Dharavandhoo islands. Filmed with a DJI Phantom 3 Advanced drone. This is my 1st "long" video (5 minutes) matching a song (Aurix - Touch) I really like. It took me almost 1 month of "after work" sessions to create this video. It was a challenging experience but I hope that this video will please many drone enthusiasts, sea lovers and relax many people thanks especially to the music I chose for it. I asked permission to Aurix to use one of his songs in my drone videos and he granted it. Now I see that he grants anybody to use his songs. This is awesome! Check http://www.aurixmusic.com for awesome free downloads by Aurix.

I granted permission to "Epic Drone Videos" to feature my video. See it here: https://www.youtube.com/watch?v=ofHji...

I'm quite excited that a big channel published this video. Hope it will brighten many people in the world as I think this music and these colors should.

Thanks to my lovely wife for supporting me and for her patience ;) Our trip was divided in 2 parts. 6 nights in Rasdhoo and 5 nights to Dharavandhoo. After the 1st flight from a boat in Dharavandhoo, back to the hotel I wanted to finish the 20% of battery. It was windy and it was not the best idea to fly, in fact while focusing on the tablet view, I didn't pay attention that the wind, while the drone was pointed at me, was being moved towards a palm tree. When I saw it it was too late, the drone hit the tree and crashed in the sea, just 2m away from me. I jumped in the water to take it out, removed the battery when I noticed the burning smell of a motor, put the drone to dry for a few days but back at home I could only see that some chips on the board were short circuited, thus the drone totaled :(

This video is COPYRIGHTED, all rights reserved by me. Any abuse will be reported. If you are interested to use my video in one of your projects check the about section in my channel to contact me.