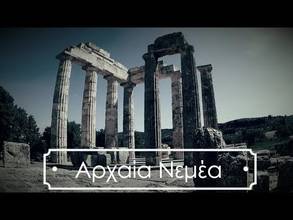 Ancient Nemea. Zeus Temple.Greece drone video
AIRVŪZ STAFF NOTE :
Check out this drone video of an important ancient ruins site in the Peloponnese region of southern Greece, compliments of AirVuz contributor Up Drones Greece. It's the Temple of Zeus in Nemea, a site in the Corinthia region that covers the northeastern corner of the Peloponnese Peninsula. Nemea featured prominently in Greek mythology, as the home of the Nemean Lion slain by Heracles and as the place where the infant Opheltes was killed by a serpent. The surviving columns of the temple here date to about 330 BC.
almost 3 years ago
636 VŪZ
13

10
Report
Prior to the temple that the modern visitor sees, another earlier construction had been erected in the first quarter of the 6th century B.C. Archaeologist S.Miller discoverd arrowheads justifying his theory of destruction after a battle before the end of the 5th century B.C. The sanctuary was built in 330 B.C, centered within the sacred space demonstating thus its significance. Its importance lies in the fact that all ancient greek architecture orders were combined in different parts of the temple. Doric columns were used for the exterior colonnade, Corintian for the ground floor columns and finally small ionic columns in the interior, at the cella and upper level. At the short ends 6 columns were erected while 12 instead of the classical 13 were erected at the long ends. An access ramp, typical feature of the period, was constructed at the eastern facade. A crypt accessible by stone steps was discovered in the back of the cella, probably a place where the oracle could be isolated. The exterior Doric colonnade suffered extensive damage caused by the early Christians. All 36 columns but three were knocked down. Nowadays thanks to S.Miller 9 columns have been reconstructed.