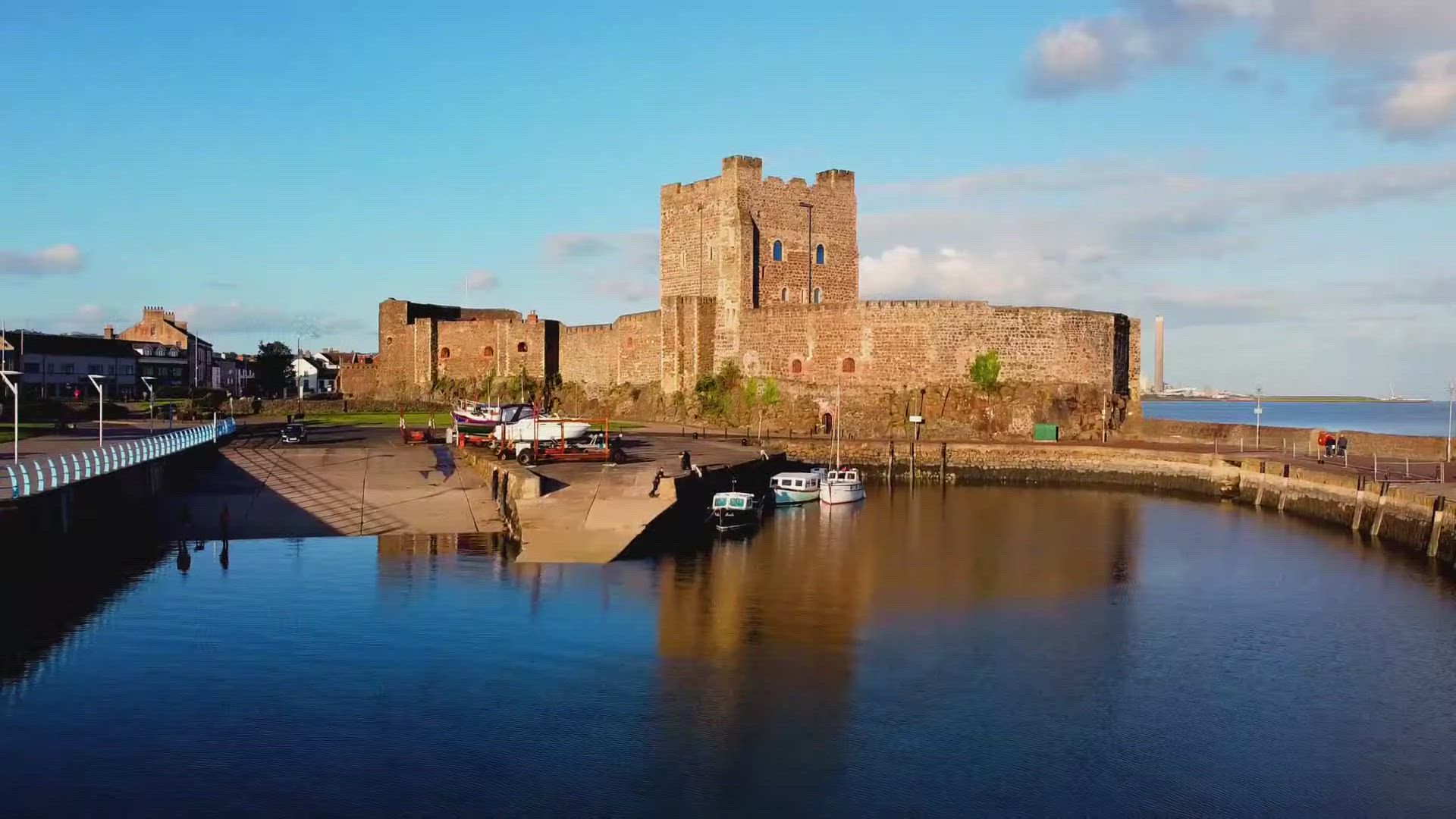 Mavic Mini Carrickfergus N Ireland
AIRVŪZ STAFF NOTE :
Carrickfergus is one of the oldest towns on the island of Ireland. It's located on the north side of Belfast Lough (which is really a bay) in County Antrim, one of the Ulster counties which are part of the United Kingdom. The town was settled in the 12th century, hundreds of years before the city of Belfast (which sits at the head of the bay) was founded. Seen in this drone video by AirVuz contributor flying_tourists20, you'll get an aerial tour of this historic town, including its Norman era namesake castle.
2 months ago
87 VŪZ
7

6
Report
Description: This city is one of the oldest ones in Ireland as a whole. Carrickfergus (from Irish: Carraig Fhearghais [ˌkaːɾˠəɟ ˈaɾˠɣəʃ], meaning "Fergus' rock")[3] is a large town in County Antrim, Northern Ireland. It sits on the north shore of BelfThe town is said to take its name from Fergus Mór (Fergus the Great), the legendary king of Dál Riata. According to one tale, his ship ran aground on a rock by the shore, which became known as "Carraig Fhearghais" – the rock of Fergus.ast Lough, 11 miles (18 km) from Belfast. As an urban settlement, Carrickfergus far pre-dates the capital city Belfast and was for a lengthy period both larger and more prominent than the nearby city. Belfast Lough itself was known as 'Carrickfergus Bay' well into the 17th century. Carrickfergus and the surrounding area was, for a time, treated as a separate county. Carrickfergus became an inhabited town shortly after 1170, when Anglo-Norman knight John de Courcy invaded Ulster, established his headquarters in the area and built Carrickfergus Castle on the "rock of Fergus" in 1177.[10] The castle, which is the most prominent landmark of Carrickfergus, is widely known as one of the best-preserved Norman castles in Ireland. Sometime between 1203 and 1205, De Courcy was expelled from Ulster by Hugh de Lacy, as authorised by King John. de Lacy oversaw the final construction of the castle, which included the gatehouse, drum towers and outer ward. It was at this time that he established the nearby St Nicholas' Church. de Lacy was relieved of his command of the town in 1210, when King John himself arrived and placed the castle under royal authority. de Lacy eventually regained his title of Earl of Ulster in 1227, however the castle and its walled town were captured several more times following his death (in 1242) and the town largely destroyed by the Scots in 1402 (https://en.wikipedia.org/wiki/Carrick...) Music taken from Youtube Audio Library- Subway Dreams created by Dan Henig https://studio.youtube.com/channel/UC...