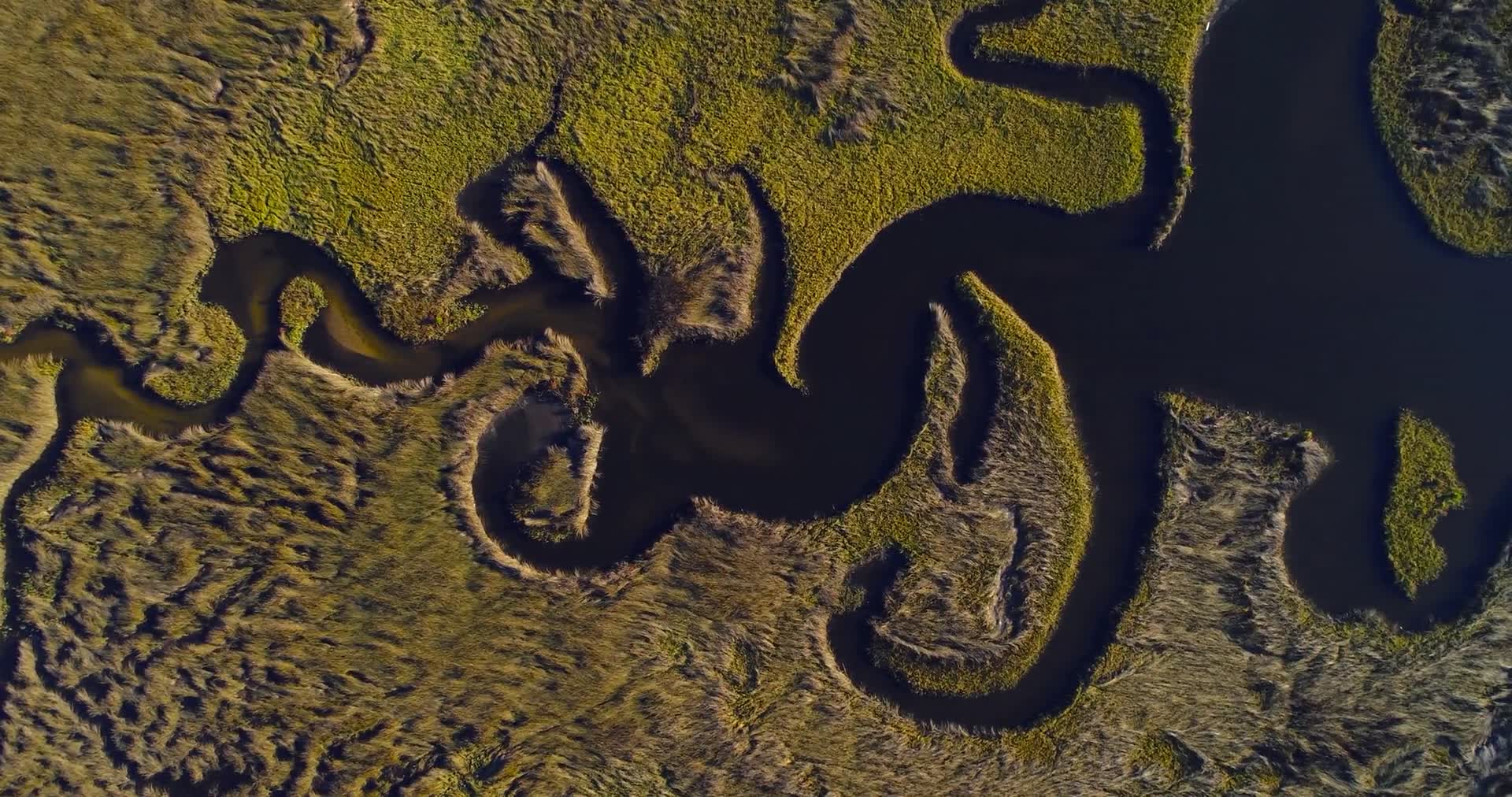 Salt Marshes ~ Florida 2018
AIRVŪZ STAFF NOTE :
The interior of Florida was once almost entirely covered in wetlands and marshes. In fact, much of the interior of the southern part of the state was uninhabitable until relatively recently due to the problems of mosquito-borne infections. Effective insect control and air conditioning solved one problem but created another - the wetlands have shrunk alarmingly due to population pressure. In this video, PeterBloch gives us an aerial view of some salt marshlands near Tampa, in the west-central part of the Sunshine State.
over 3 years ago
1.3k VŪZ
25

19
Report
This four minute movie depicts the salt marshes on the west coast of Florida, north of Tampa. I am endlessly fascinated by various kinds of wetlands. The landforms, vegetation and textures are so sculptural and painterly. A little more about these salt marshes, from the University of Florida website: "The northeast Gulf of Mexico shoreline contains about 60 percent of the coastal and freshwater marshes in the United States, including 400,000 to 500,000 acres of salt marsh in northern Florida alone. From Apalachicola Bay south to Tampa Bay, salt marshes are the main costal community. Salt marshes are natural saline soiled communities dominated by grasslands found on the border of saltwater bodies with tidally or non-tidally fluctuating inundation. They are at least occasionally flooded by high tide, but are not flooded during low tide. Most vegetative communities cannot grow where waves are strong, but irregularly flooded communities thrive on low-energy coasts. Human impacts and threats: Salt marshes were one of the last wetland communities to be impacted by Florida's post-1930 population surge because of the high original concentration of salt marsh mosquitoes. The development of Dichlorodiphenyltrichloroethane (DDT) and practices that raised water levels to upset the mosquito breeding cycle helped make salt marshes more "habitable." Beginning in 1940, salt marsh areas near cities were filled for urban development and the establishment of ports. During the 1950s birth of Florida's tourism and space industries, 15,000 acres of salt marsh were impounded on the Atlantic coast. Today, Florida's salt marshes have suffered a less than 10% loss overall, but some urban coastal areas have faced more severe losses. From 1948 to 1978, Tampa Bay lost 40% of its salt marsh cover; Charlotte Harbor and the Indian River Lagoon have seen 51% and 85% reductions in salt marsh area coverage, respectively. Wetland mitigation and more strict regulations on dredge and fill operations have helped offset initial losses, but the population on Florida's coastlines continues to grow, pressuring for development of these natural areas."